Powrót
A Head Full Of Dreams Teledysk
[Official video] Coldplay – Up&Up
Cris, 17 maja 2016

Zespół Coldplay ukazał światu swój najnowszy teledysk do Up&Up – trzeciego singla z albumu A Head Full Of Dreams.
Teledysk został nakręcony przez Vania Heymanna i Gala Muggia i musimy zgodzić się z Chrisem Martinem, że jest to jeden z najlepszych klipów zespołu.
W teledysku nie zobaczymy członków Coldplay jeżdżących na rowerach (tak jak wcześniej przypuszczano), ale to nic nie ujmuje – nie bójmy się użyć tego słowa – tej artystycznej wizji. Tylko w głowach artystów mogą rodzić się takie obrazy jak orzeł pływający pod wodą, a płaszczka latająca nad nią czy też Golden Gate Bridge w kałuży lub stado słoni biegnące po właśnie odkurzanym dywanie itd. W sumie zobaczymy aż 69 surrealistycznych scen. Video porusza też sprawy bieżące i jakże ważne m.in. problem uchodźców na świecie, zanieczyszczaniu środowiska, mur Donalda Trumpa.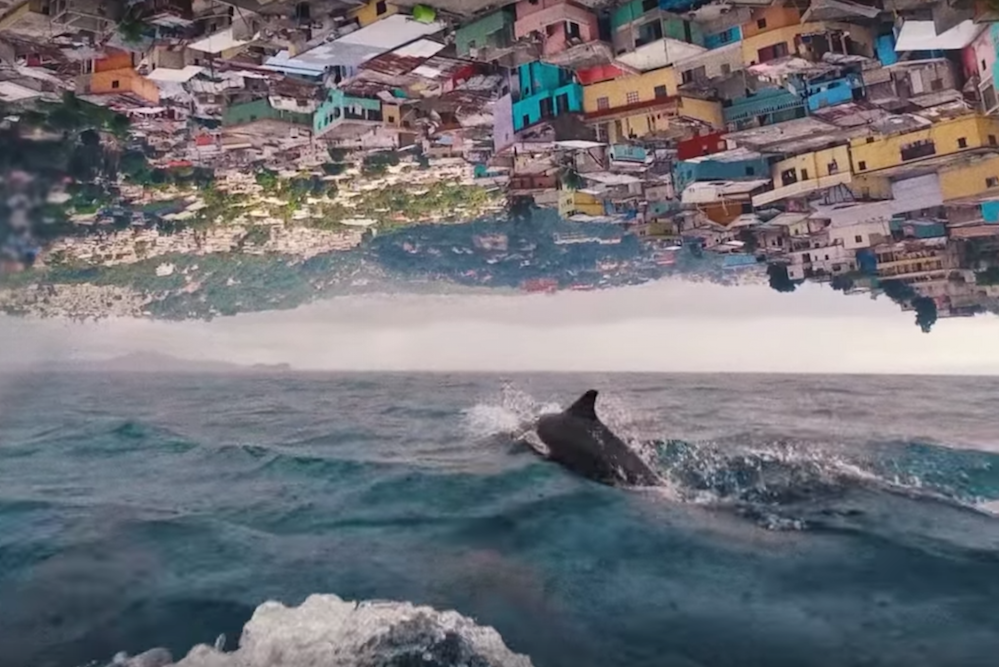 Tekst:
fixing up a car to drive in it again
searching for the water hoping for the rain
up and up, up and up
down upon the canvas, working meal to meal
waiting for a chance to pick your orange field
up and up, up and up
see a pearl form, a diamond in the rough
see a bird soaring high above the flood
it's in your blood, it's in your blood
underneath the storm an umbrella is saying
sitting with the poison takes away the pain
up and up, up and up it's saying
we're going to get it get it together right now
going to get it get it together somehow
going to get it get it together and flower
oh oh oh oh oh oh
we're going to get it get it together I know
going to get it get it together and flow
going to get it get it together and go
up and up and up
lying in the gutter, aiming for the moon
trying to empty out the ocean with a spoon
up and up, up and up
how come people suffer how come people part?
how come people struggle how come people break your heart?
break your heart
yes I want to grow yes I want to feel
yes I want to know show me how to heal it up
heal it up
see the forest there in every seed
angels in the marble waiting to be freed
just need love just need love
when the going is rough saying
we're going to get it get it together right now
going to get it get it together somehow
going to get it get it together and flower
oh oh oh oh oh oh
we're going to get it get it together I know
going to get it get it together and flow
going to get it get it together and go
up and up and up
and you can say what is, or fight for it
close your mind or take a risk
you can say it's mine and clench your fist
or see each sunrise as a gift
we're going to get it get it together right now
going to get it get it together somehow
going to get it get it together and flower
oh oh oh oh oh oh
we're going to get it get it together I know
going to get it get it together and flow
going to get it get it together and go
up and up and up
we're going to get it get it together right now
going to get it get it together somehow
going to get it get it together and flower
oh oh oh oh oh oh
we're going to get it get it together I know
going to get it get it together and flow
going to get it get it together and go
up and up and up
oh-oh oh, oh-oh oh oh oh oh
fixing up a car to drive in it again
when you're in pain
when you think you've had enough
don't ever give up
don't ever give up